The conference will be held at Shobhit University Gangog, Saharanpur. We would be interacting Virtually over Google Meet.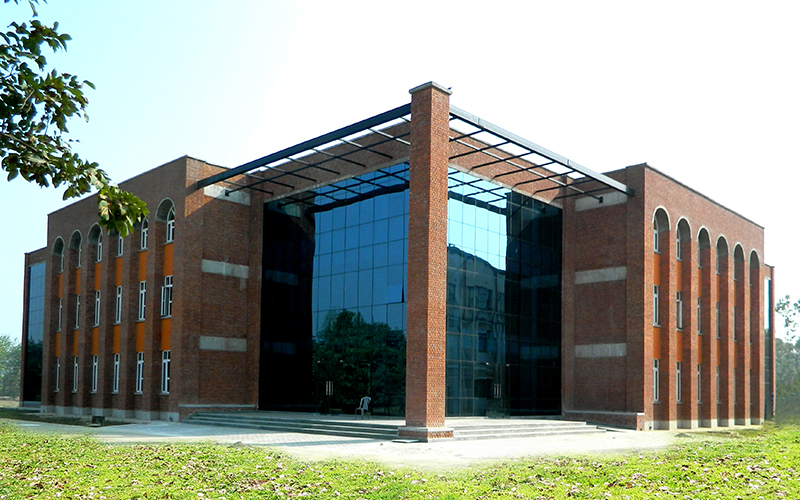 Shobhit University, Gangoh was established by the legislative bill of Uttar Pradesh Government vide Shobhit University Uttar Pradesh Act, 3 in 2012. It has since emerged as one of the very few universities that are rural-based in the sense they are deeply entrenched in the rural ambience of culture, environment, market and aspirations while technologically resting on the great shift on the continuum of Tradition and Modernity.

Socio-economic situation of the micro-region:

There are 86 panchayats (149 villages) in Gangoh block and 73 panchayats (134 villages) in the adjoining Block of Nakur, both of Saharanpur district. Combined population of both Blocks is 473001 which carries one of the poorest sex ratios that is about 885 females against 1000 males. Per capita income of these Blocks is 12792 which is better than the state average of 10637, and that is thanks to good irrigation system in predominantly agriculture based economy of this region. However, contradictions show up in terms of poorer sanitation and housing standard. Only 37.44% of population lives in pucca houses as compared to the national average of 59.40%; and only 46.67 % of the total number of houses have sanitation facility. The area stands in a continuum of progress on the back of agricultural growth but lacks miserably in higher education, skill formation and jobs for the youth. The Baseline Survey Report 2010 states categorically: "The situation of Higher Education is deplorable."

Implications for development of the rural micro-region and the University:

Saharanpur district is well known for certain cottage industries including those in paper production, sugar production and wood carving. Yet the burgeoning population in general in the country, and the mixed culture population of this region has for long been demanding higher education and skill enhancement for its youth. Seeing the situation in its otherwise contributory role in skill development for rural youth then, NICE Society Trust established an engineering college, namely, Shobhit Institute of Engineering and Technology (SIET) at Gangoh in 2000.