Keynote and Invited Talks
Prof. Nirupam Chakraborti
Department of Metallurgical & Materials
Indian Institute of Technology (IIT), Kharagpur

Title of the Talk: TBA

Prof. Chakraborti did My research involves applications of Evolutionary Computation in diverse areas of Metallurgy and Materials. I develop algorithms too. EvoNN (Evolutionary Neural Net) and BioGP (Bi-objective genetic Programming) are two such algorithms that create optimum models from non-linear noisy data and carry out multi-objective optimization in an evolutionary way. BioGP has been recently incorporated by Cyber Dyne srl (http://www.cyberdyne.it/), an Italian optimization software company in their flagship product Kimeme. A special symposium entitled Evolutionary Algorithms and Artificial Intelligence in Metallurgy and Materials Science - in Honour of Professor Nirupam Chakraborti was organized during the 26th KomPlasTech Conference (Conference on Computer Methods in Materials Technology) held at Zakopane, Poland from January 13-16, 2019.
---
Prof. Gaurav Manik
Department of Polymer and Process Engineering
Indian Institute of Technology (IIT), Roorkee

Title of the Talk: TBA

Prof. Manik is currently serving as Associate Professor in the Department of Polymer and Process Engineering at IIT Roorkee since 2018. He joined IITR in January 2013 as Assistant Professor in the same department. He holds a PhD (IIT Bombay), M.Tech (IIT Kanpur) and B.Tech (HBTI Kanpur) in Chemical Engineering. Prior to joining IITR, he has served extensively in industry (3M, Indo Gulf Fertilizers & Chem. Ltd., Classic Stripes Pvt. Ltd.) and academia (BITS Pilani, BIET Jhansi) totaling up his rich experience to 16+ years. In industry, he is credited with creating and commercializing several innovative products and protecting IP through significant number of patents and record of inventions. His research interests include: Molecular modeling and simulations of polymers/materials, Chemical process modeling and simulation, Development of novel and industrially significant polymer composites, coatings, sealants and adhesives. He has ~100 research publications in international peer reviewed SCI journals, patent applications, conferences and book chapters. He has significantly valued 41 publications in peer-reviewed Chemical Engineering and Polymer Journals of repute such as Renewable and Sustainable Energy Reviews, Energy, Composites B: Engineering, Polymer, to name a few and holds 6 granted patents/patent applications of industrial commercial relevance, contributed to 11 books, and made 41 conference publications. He has executed 5 research projects and supervised 1 post-doctoral, 2 PhD (+7 ongoing), 10 M.Tech students and 23 B.Tech projects. In his department at IIT Roorkee, he has recorded amongst the highest average number of research journal publications/patent applications consistently in the last few years and maintained amongst the highest student appraisal score of in teaching. Among several awards received by him to disseminate professional knowledge and research, he has been awarded with the prestigious APAC level TechForum Contribution Award at 3M, and secondment as visiting faculty sanctioned by the President of India for teaching at international platform at Asian Institute of Technology, Thailand, and VICAL Award for Best Paper by Institute of Chemical Engineers (IIChe), India. He has been an invited speaker, guest and sessions chair at several national and international conferences and workshops in India and abroad.
---

Prof. Pradip K. Maji
Department of Polymer and Process Engineering
Indian Institute of Technology (IIT), Roorkee

Title of the Talk: TBA

Dr. Maji is an Associate Professor of the Department of Polymer at IIT Roorkee. Before joining IIT Roorkee, he served as a Scientist in Defence Research and Development Organization and was posted strength at 3 Base Repair Depot, Indian Air Force, Chandigarh, for more than four years. He was deeply involved in the indigenization of polymer and rubber products for different aircraft and aero-engine for the Indian Air Force. He has developed more than 60 new products for the self-reliance of the Indian Air Force. "Chief Commendation Award" by Chief of Air Staff, Indian Air Force awarded him for his contribution to the Indian Air Force. He obtained his Ph.D. degree from IIT Kharagpur and researched in an ISRO sponsored project. He is the recipient of "Gold Medal" from the University of Calcutta being the topper in M.Tech. Polymer Science and Technology, 2006. He is the recipient of the "Young Scientist Award" in 2018 from Polymer Processing Society, USA. He is an Expert Panel Member of the Indian Polyurethane Association (IPUA) Technical Centre, India. He was a visiting Scientist at Toyota Technological Institute, Japan, through Matsumae International Foundation (MIF), Japan fellowship for six months. He is the author of more than 50 peer-reviewed international research papers, four book chapters, and a few monograms. He is also a life member of the "Aeronautical Society of India," "The Society for Polymer Science, India," "The Indian Science Congress Association," member of the American Chemical Society, USA, and member of Polymer Processing Society, USA. His primary research interest is cellulose-based materials for advanced applications, polymer for aerospace applications, polymer nanocomposites, and development of automotive components.
---
Dr. Arivazhagan Anbalagan
Mechanical Engineering Department
Robert Gordon University
Scotland, UK

Title of the Talk: TBA

Dr.A.Arivazhagan is currently a Lecturer in Mechanical Engineering at Robert Gordon University. His area of research involves Manufacturing Technology / CAD/ CAM/ CAPP/ CNC machining (5/3 axis – ceramics and metals) / Industry 4.0 / Cyber Physical Integration/ DFMA / FEA for Design & Manufacturing / Software development using C/C++/JAVA/C#.Net/Python/ Cloud & Web based.
Dr.A.Arivazhaganhas a manufacturing research background and prior joining RGU he has led various post-doctoral positions in the UK universities. This is on implementing Manufacturing / Machining / CAD/CAM/CAPP automation technologies for industries through academia giving considerable research to business impact in terms of cost & lead time reduction. Those include (i) University of Birmingham (2017-2020) (ii) Queen's University Belfast (2015-2017) (iii) Nottingham Trent University (2014-2015) and (iv) Coventry University (2013-2014).
With his experience of more than 12+ years he has commendable 'hands on' skillsin Hardware, Software and ICT technologies which mainly includes operating (i) CNC Machines (Siemens / Heidenhain / Fanuc) (ii) Metrological machines such as CMM (Carl-Zeiss) and Alicona (3D Light based measurement), Microscopes, SEM etc. (iii) CAD/CAM/CAPP usage (NX, Solidworks, AutoCAD, Vericut etc.,) and their software development using C/C++/JAVA/C#.Net/Python.
Dr.A.Arivazhagan is a Six-Sigma Green Belt for Quality (General Electric (GE)) and Chartered Engineer (IMechE, UK) registered with Engineering Council, UK. Also he is a Member of IMechE, UK / IET, UK. He has high exposure over the Manufacturing / CAD/CAM/CAPP techniques / ICT's involved in various industrial businesses (Oil & Gas / Aviation) and strong attitude over academic research-based contribution and income generation.
---
Dr. Susheel Kalia
Associate Professor
MoD - Govt. of India

Title of the Talk: TBA
Dr. Susheel Kalia is an Associate Professor & Head in the Department of Chemistry at Army Cadet College Wing of Indian Military Academy Dehradun, India. He was awarded GOC-in-C Commendation Card by General Officer Commanding-in-Chief, Army Training Command, Shimla on 26 January 2018 for a positive approach, high level of motivation, outstanding qualities of leadership and sincerity towards the organization. He has been selected as a Visiting Professor at the Institute of Advanced Studies of the Alma Mater Studiorum University of Bologna, Italy for the year 2020-21. He was also visiting researcher in the Department of Civil, Chemical, Environmental and Materials Engineering at the University of Bologna, Italy in 2013 and held a position as Assistant Professor in the Department of Chemistry, Bahra University and Shoolini University, India until 2015. Kalia has around 82 research articles in international journals along with 13 books, 11 book chapters and around 7000 citations in his academic career. He has guided many MPhil. and Ph.D. students and delivered many invited talks at national and international conferences. His research interests include polymeric composites, bio- and nanocomposites, conducting polymers, nanofibers, nanoparticles, nanoferrites, hybrid materials and hydrogels. Kalia is an experienced book editor, and he has edited many successful books with Springer, Wiley and Elsevier. Kalia is the main editor of the "Springer Series on Polymer and Composite Materials", Springer International Publication, Switzerland and member of Editorial Board, International Journal of Plastics Technology, Springer India. In addition, he is a member of a number of professional organizations, including the Asian Polymer Association, American Chemical Society, Indian Cryogenics Council, the Society for Polymer Science, Indian Society of Analytical Scientists, and the International Association of Advanced Materials.
---
Dr. Kaushik Ghosh
Scientist 'E'
Institute of Nano Science & Technology; Mohali
An Autonomous Body under The Department of Science & Technology; Govt. Of India.
Habitat Centre, Sector- 64, Phase X
Mohali, Punjab

Title of the Talk: TBA

---
Dr. Ravindra K. Rawal
Professor & Head - Chemistry
Maharishi Markandeshwar University, Mullana
Haryana

Title of the Talk: TBA




Dr. Ravindra K. Rawal is a Professor of Chemistry at Maharishi Markandeshwar (Deemed to be University), Mullana (Haryana). Professor & Head at ISF College of Pharmacy, Moga. Postdoctoral Associate with Distinguished Prof. C.K. Chu's Drug Discovery group in the College of Pharmacy, University of Georgia, USA. Postdoctoral Research Fellow with Prof. Don J. Diamond in the virology division of Beckman Research Institute, City of Hope, USA.
---
Prof. Montaz Ali
Professor
School of Computer Science and Applied Mathematics
University of the Witwatersrand
Johannesburg, South Africa
Title of the Talk: TBA




Prof. Montaz Ali currently works at the School of Computational and Applied Mathematics (CAM), University of the Witwatersrand. Montaz does research in Global Optimization, Optimal Control, Operations Research, Statistics and Applied Mathematics.
---
Dr. Hemant K. Daima
Amity University Rajasthan, Jaipur

Dr. Daima is an Indian scientist, academician and administrator. He has expertise in designing nanoparticles with controlled physicochemical properties by employing green chemistry routes. He has demonstrated importance of surface functionalization to control corona of nanomaterials, which dictates nanomaterials interaction at Nano-Bio interface. His research findings have revealed guiding principles involved in rational nanoparticle design strategies for biomedical applications. He is founder of Nano-Bio Interfacial Research Laboratory (NBIRL). Currently, Dr. Daima's team is working on the development of functional organic and inorganic nanomaterials for drug/gene delivery, biosensors, management of multi-drug resistant (MDR) bacteria, nanozyme activities and medical devices.
Dr. Daima has published his research findings in various high impact journals of international repute and presented his research worldwide. He is editorial member and reviewer of leading scientific publishers in the field of Nanotechnology, Nanotoxicology and Nanomedicine. He is member of numerous scientific/professional bodies, and recipient of several international fellowships/awards including prestigious National Overseas Fellowship (Government of India, New Delhi, India), Japan-Asia Youth Exchange Fellowship in Science/Sakura Exchange Fellowship in Science (Japan Science and Technology Agency, Japan), Honorary Visiting Scientist Fellowship (RMIT University, Melbourne, Australia) and PerkinElmer Research Excellence Award (RMIT University and PerkinElmer Pty. Ltd., Melbourne, Australia).
Dr. Daima has been key person for major research activities and coordinated research component program for engineering students at Department of Biotechnology, Siddaganga Institute of Technology, India between 2014-2015. He is in-charge of Amity University Science and Instrumentation Center-II (AUSIC-II), coordinator for Amity Center for Nanobiotechnology & Nanomedicine (ACNN), and core member of Amity Science, Technology and Innovation Foundation (ASTIF-Jaipur). He is supervising three PhD candidates, two post graduate students (BTech-MTech dual degree) and one MSc research intern in the disciplines of Nanobiotechnology and Nanomedicine.
---
Prof. Sanjeevikumar Padmanaban
Aalborg University – Esbjerg
Esbjerg, South Denmark, Denmark

Title of the Talk: TBA

Prof. Sanjeevikumar Padmanaban (M'12–SM'15) received the bachelor's degree in electrical engineering from the University of Madras, Chennai, India, in 2002, the master's degree (Hons.) in electrical engineering from Pondicherry University, Puducherry, India, in 2006, and the PhD degree in electrical engineering from the University of Bologna, Bologna, Italy, in 2012. He was an Associate Professor with VIT University from 2012 to 2013. In 2013, he joined the National Institute of Technology, India, as a Faculty Member. In 2014, he was invited as a Visiting Researcher at the Department of Electrical Engineering, Qatar University, Doha, Qatar, funded by the Qatar National Research Foundation (Government of Qatar). He continued his research activities with Dublin Institute of Technology, Dublin, Ireland, in 2014.
He was an Associate Professor with the Department of Electrical and Electronics Engineering, University of Johannesburg, Johannesburg, South Africa, from 2016 to 2018. Since 2018, he has been a Faculty Member with the Department of Energy Technology, Aalborg University, Esbjerg, Denmark. He has authored more than 300 scientific papers. S. Padmanaban was the recipient of the Best Paper cum Most Excellence Research Paper Award from IET-SEISCON'13, IET-CEAT'16, IEEE-EECSI'19, IEEE-CENCON'19 and five best paper awards from ETAEERE'16 sponsored Lecture Notes in Electrical Engineering, Springer book. He is a Fellow of the Institution of Engineers, India, the Institution of Electronics and Telecommunication Engineers, India, and the Institution of Engineering and Technology, U.K. He is an Editor/Associate Editor/Editorial Board for refereed journals, in particular the IEEE SYSTEMS JOURNAL, IEEE Transactions on Industry Applications, IEEE ACCESS, IET Power Electronics, and International Transaction on Electrical Energy Systems, Wiley, and the Subject Editor for the IET Renewable Power Generation, IET Generation, Transmission and Distribution, and FACTS journal (Canada).
---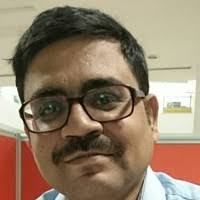 Dr. Patanjali Kashyap
Technology Manager - Wells Fargo.
Bangalore, India

Title of the Talk: TBA

Dr. Kashyap Patanjali Kashyap holds Master's degree in Computer Applications (MCA), Physics (M.Sc.) and Bio-informatics (M.Sc.). Additionally he holds, M Phil (computer science). He is PhD in Atomic Physics. Currently, he is working as a technology manager at Wells Fargo. Professionally he deals with high impact mission-critical financial and innovative new generation technology projects (mainly digital) on day to day basis. He has worked with the technology giants like Infosys and Cognizant technology solutions. He is an expert in the agile process, Quantum computers and computing, Phonics, machine learning, big data, and cloud computing paradigm. He possesses a sound understanding of Microsoft Azure and cognitive computing platforms like Watson and Microsoft's cognitive services. He introduces .net technologies as his first love to his friends and colleague. Patanjali has worked on a spectrum of .net and associated technologies like SQL server and component-based architecture from their inception. Few other technologies on which he loves to work on are SharePoint (content management in general), knowledge management, positive technology, psychological computing, Solr, Fusion and UNIX. He is vastly experienced in Software development methodologies, application support, and maintenance projects. He possesses a restless mind that is always looking for innovation and is involved in idea generation for all walks of life including positive psychology, brain science, and cutting-edge technologies. He is a go-to person for incorporating "positivity and enthusiasm" in the enterprises. Patanjali is also involved in hiring, building high impact team from inception, leadership development and building robust frameworks for the same.
Filled patent (# US20140032277A1) on productivity improvements of a resource through emotional, social and moral intelligence. Authored a book on ML, IoT, Big data Analytics and Cognitive Computing titled "Machine Learning for Decision Makers" which is published by world's leading publishing corporation – Apress • Author of a book on Quantum computing titled "Quantum computing: secrets unfolded" which is going to be published by Asia's leading publishing corporation – In Press.
Currently writing a book on artificial intelligence which includes multiple unexplored dimensions of human argumentation, business, and its future.
---
Dr. Vishal S Sharma
Department of Industrial Engineering at School of Mechanical, Industrial and Aerospace Engineering
University of the Witwatersrand, Johannesburg, South Africa

Title of the Talk: TBA

Dr. Vishal S Sharma is working as Associate Professor in the Department of Industrial Engineering at School of Mechanical, Industrial and Aerospace Engineering, University of the Witwatersrand, Johannesburg. Prior to this engagement at WITS he was a Professor in the Department of Industrial & Production Engineering at National Institute of Technology, Jalandhar, India. He received his Doctorate in the domain of Machining from Kurukshetra University-India. Subsequently he completed post-doctoral fellowship from École Nationale Supérieure d'Arts et Métiers Cluny (ENSAM) – France, one of the Grand Schools. He was also engaged on two project at NTNU Trondheim- Norway on Minimum Quantity Lubrication and Data driven modelling for Condition monitoring of Wind Turbines. Dr Sharma is having three years of industrial experience, more than twenty years of teaching and research experience. His interests are Machining, Industrial Automation and Additive Manufacturing. He has published more published more than 60 Intentional Journal articles. Also he is Associate Editor for Journal of Intelligent Manufacturing with Springer publishers.